Legal Video Deposition Market by Carolina Custom Video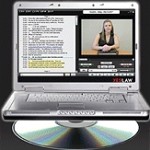 The Legal Video Deposition market remains strong in the Raleigh area in 2012.
Carolina Custom Video videotaped seven legal video depositions last week: several in Raleigh, one in Morrisville, and one in Goldsboro. Bookings look good for the next several weeks as well.
After declining for a brief period, legal video synchronization is once again a popular choice. Attorneys can quickly email legal video deposition clips to clients and create presentations for mediation and trial.
To find out more about legal video deposition in the Raleigh area, contact Carolina Custom Video at 919-319-6888.