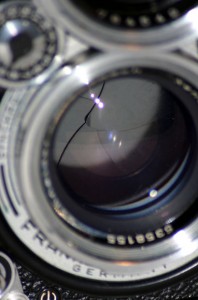 We've blogged before about Photo Montages, as well as about Film Transfer; did you know that Carolina Custom Video can also produce a mixed media DVD combining elements of both? We have a customer who is currently doing exactly that.
Mixed Media – 8mm Film AND Pictures, In One DVD Video
We just sent a customer home with a very full hard drive and some homework. His task, should he choose to accept it: view and select footage and images from 2700 feet of film and 484 pictures and negatives, and let us know which parts of both he'd like to have included in his finished DVD.
8mm Film, plus…
The customer had brought in 14 50 foot reels, plus 6 more larger reels of various sizes, and knew he wanted them captured, but was hard pressed to figure out what to do with all that film footage, especially since that wasn't all he had.
Pictures & Negatives, equals…
In addition to the film, he also had a shoebox sized collection of loose, unlabeled photos and negatives. "Can you do something with these too?" But of course!
So we captured all of his film, scanned in all of his negatives and pictures, and transferred everything to the external hard drive that he dropped off. He just picked up the hard drive this morning, so now that he can finally view all of his film and images for the first time in years via his computer, it's up to him to determine which pictures and film he wants to include on the final version of his video DVD.
A treasured mixed media video dvd
Once he determines what he wants included, all he has to do is provide us with his selections, we'll edit the footage to his specifications, and when we're done, he'll have a completely customized dvd video to share with his family and friends for years to come.
Do you have boxes of pictures and videos from various eras hiding in your basement or attic? Would you like to see what's on them? Call Carolina Custom Video at 919-319-6888 for a free estimate, and let us create a mixed media video dvd for you too.